APPLY
Win more candidates by simplifying job applications
Transform your existing job applications into mobile-first experiences that are fast and easy for job seekers.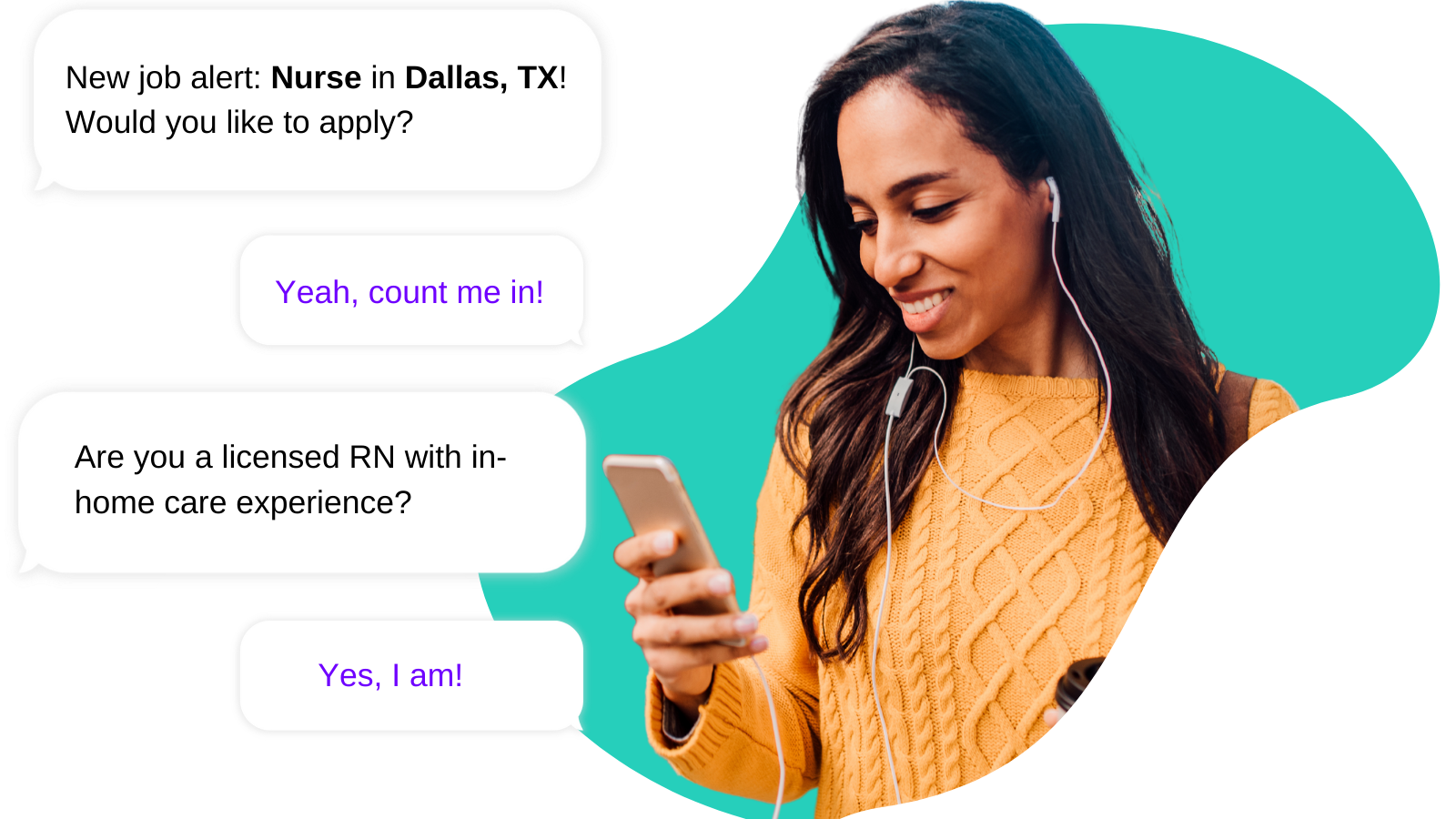 MOBILE APPLY
Fast & simple applying from any device
Make your jobs accessible on the devices that job seekers use most. Transform your existing ATS application into a simple SMS-based conversation.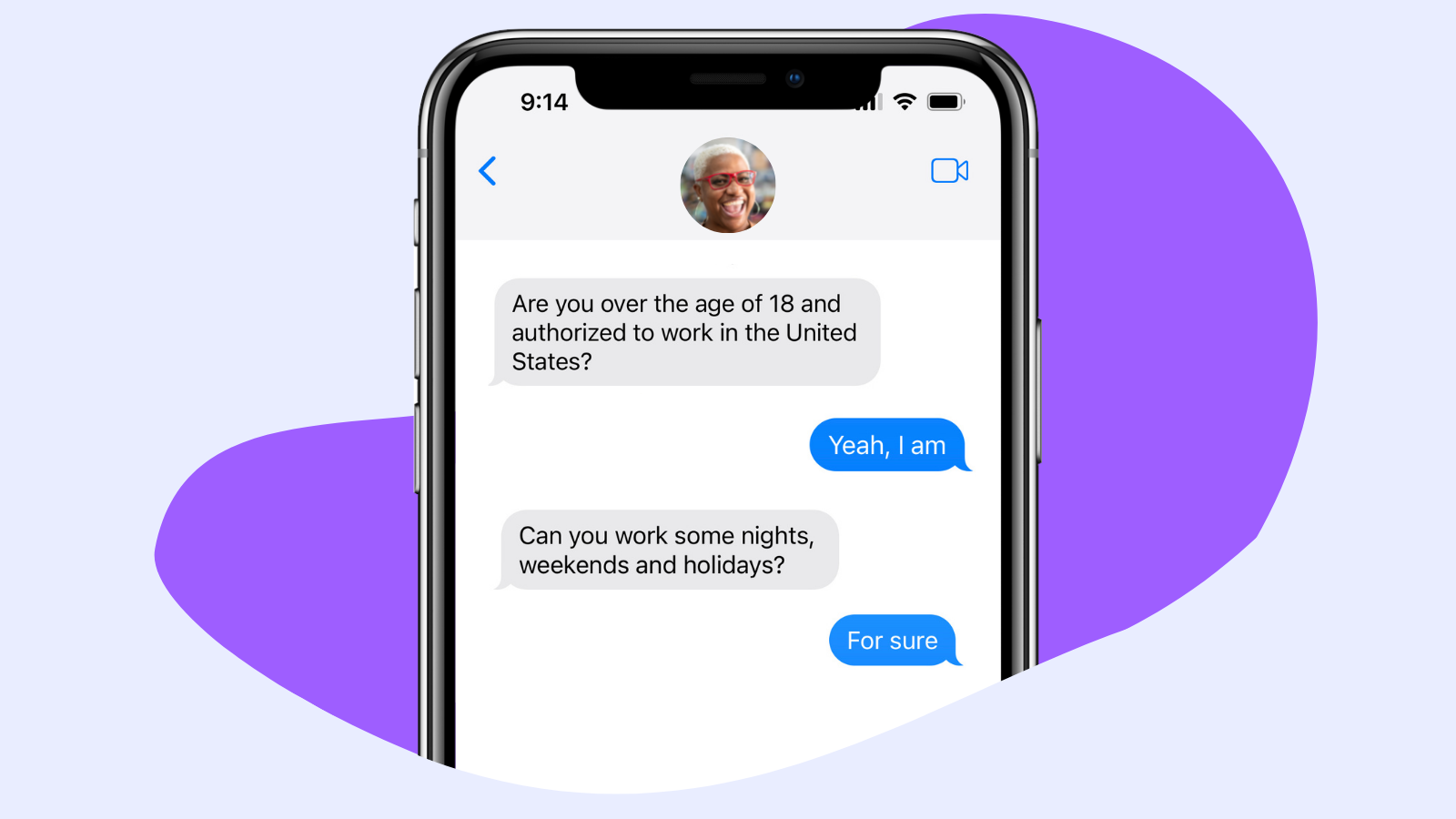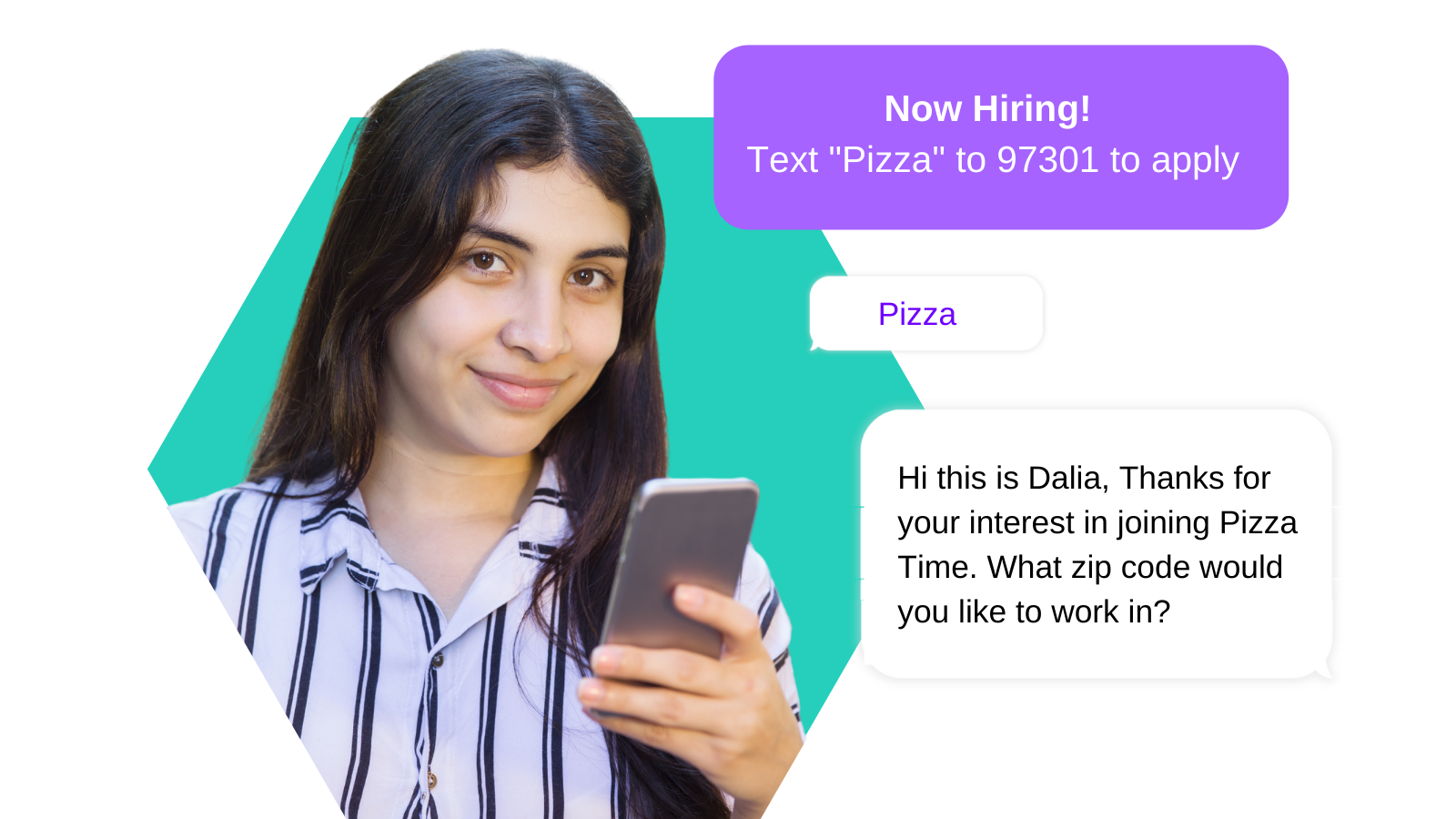 KEYWORDS & SHORTCODES
Empower job seekers to apply from anywhere
Get more applicants by advertising your jobs with a custom text-to-apply keyword on storefronts, social media, billboards, and anywhere else.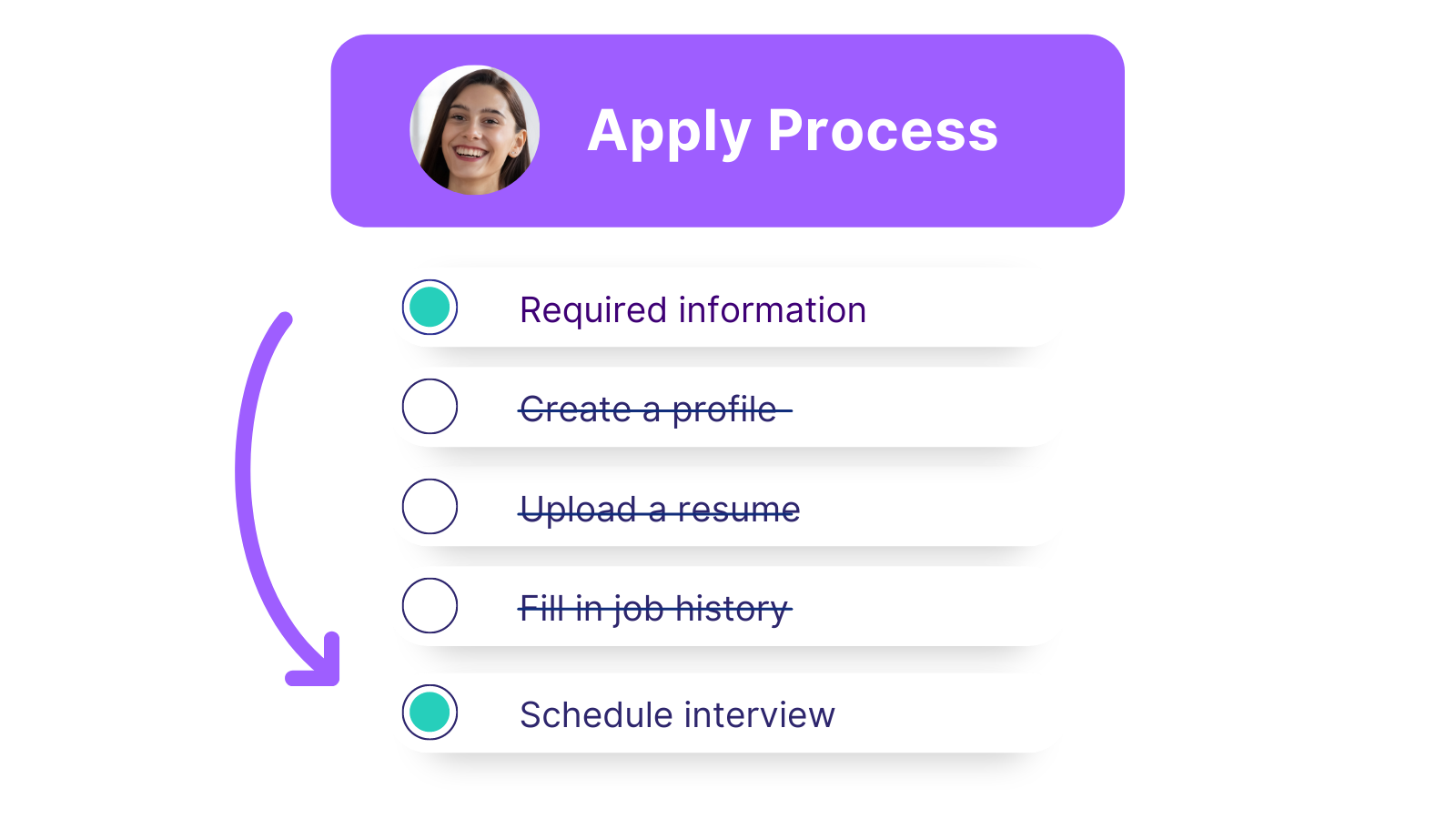 REMOVE OBSTACLES
Eliminate everything that keeps people from applying
Unnecessary steps like "creating a profile" and asking for the same information multiple times vanish to boost conversion rates.
NO WAITING
Move qualified candidates forward instantly
Screen candidates with key questions so Dalia can schedule an interview.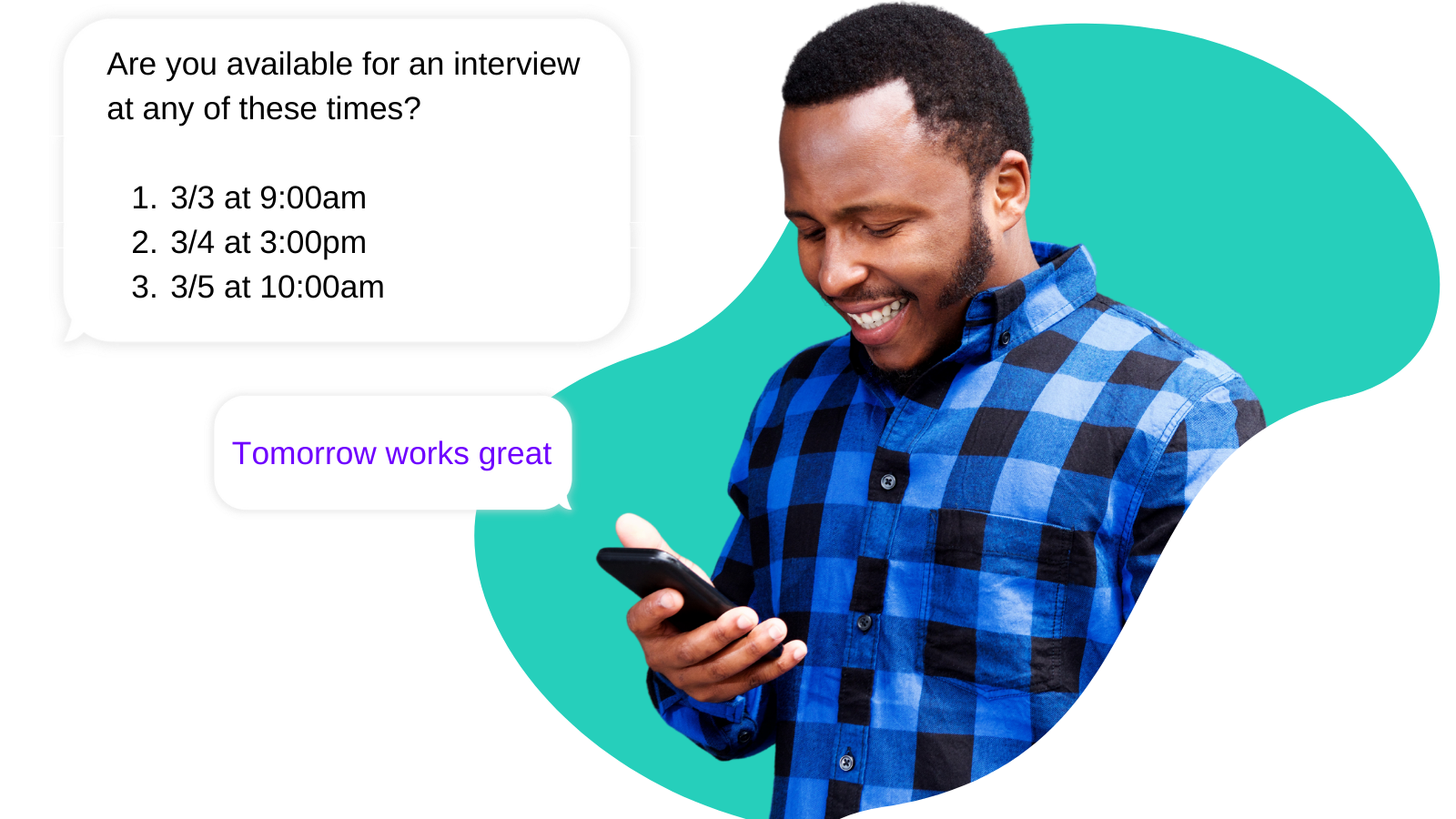 Ready to accelerate your hiring?