Candidate Experience
5 Ways to (Actually) Improve Candidate Experience
Candidate experience is the way candidates feel about your company after going through your hiring process - whether they got hired or not.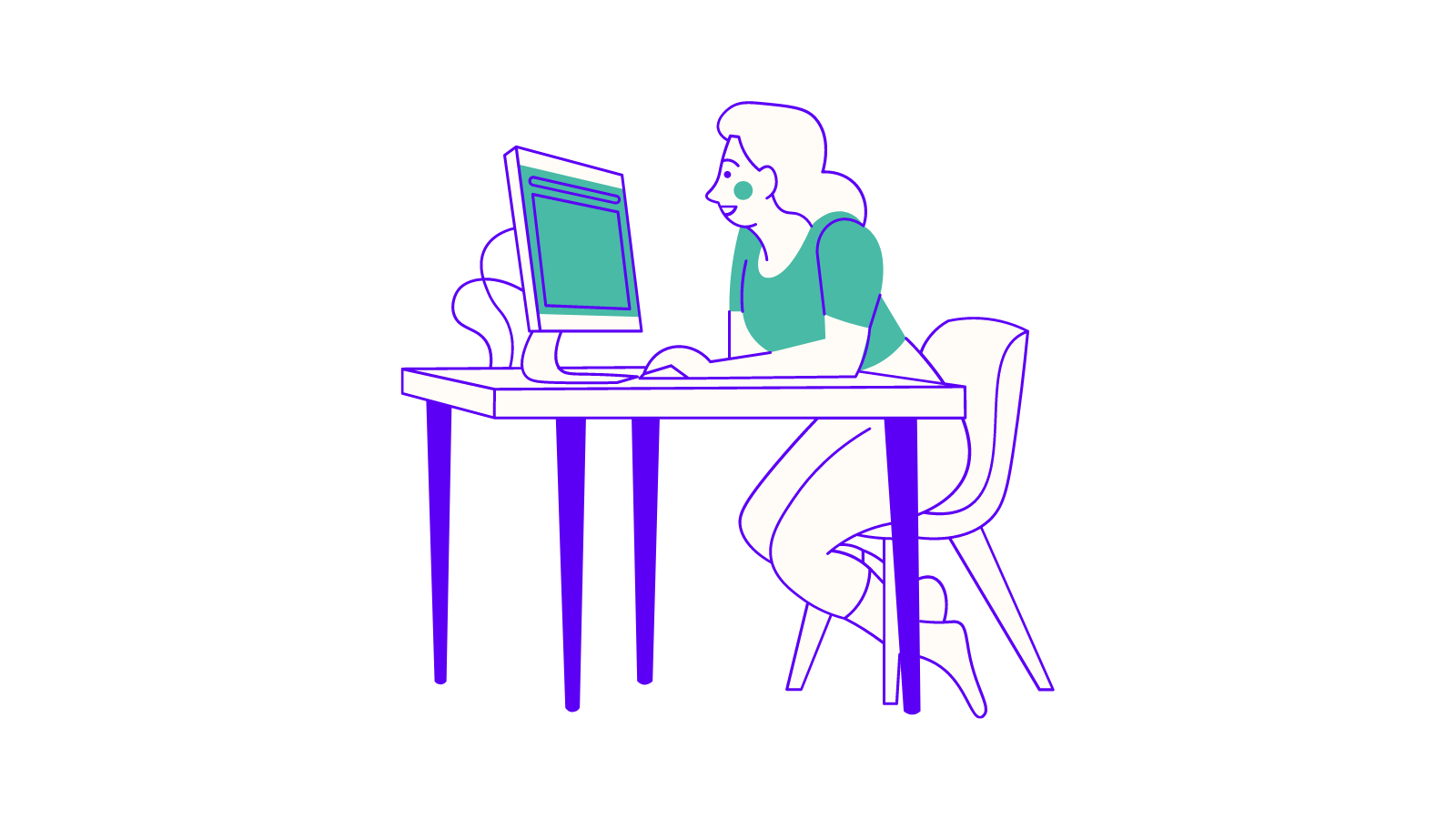 Candidate experience is the way candidates feel about your company after going through your hiring process – whether they got hired or not.
While helping all job seekers who engage with your company might seem obvious, it often gets lost in the shuffle. Don't let this happen!
Smart recruiting pros know that creating a better candidate experience should be employers' #1 priority not only because it's the right thing to do, but also because of its impact on attracting talent and achieving hiring goals.
Start With a Quick Test
Here is a quick way to check your candidate experience:
1) Do a Google search on your phone to find one of your jobs; and then
2) Apply to it.
Was it easy to do from a mobile device? How long did it take? Did anything surprise you along the way?
A report from Appcast showed that 94% of candidates who visit job landing pages don't apply. And 75% who start an application don't finish it.
Let's fix that!
5 Ways to Improve Candidate Experience
1. Help the job seekers you reject
The first part of this step is actually rejecting people. That's right, most employers today let candidates fade into an abyss of uncertainty and never send a formal rejection.
Employer ghosting is as real as candidate ghosting (there are just fewer blog posts about it). So while you may have forgotten about the job seeker, that doesn't mean they have forgotten about you.
The right thing to do is share your decision immediately – there are no back burners in candidate experience!
The second part is helping those who you reject. Give the candidate honest feedback about what they could have done to improve their odds of being selected and help match them with other employers that are hiring for similar roles. It's the times when recruiters help candidates at their most vulnerable moments that have the strongest impact.
2. Stay connected with truly helpful content
If a job seeker cares so much about your company that they joined your talent network, it's important to stay connected with them through timely, useful content. What's not useful: a quarterly update on your company's performance, the latest product release, and a link back to your careers site.
We recommend frequent (one to three times a week) articles that guide them on their search, support them through rejection and provide a digest of the newest jobs in their area that fit their desired job title. A job search is typically a matter of days or weeks for hourly job seekers so being on their radar on a regular basis is essential.
At Dalia, we automate the nurturing process for you to help you build better candidate relationships and give you a great source of talent. Here's a sample nurturing email from us: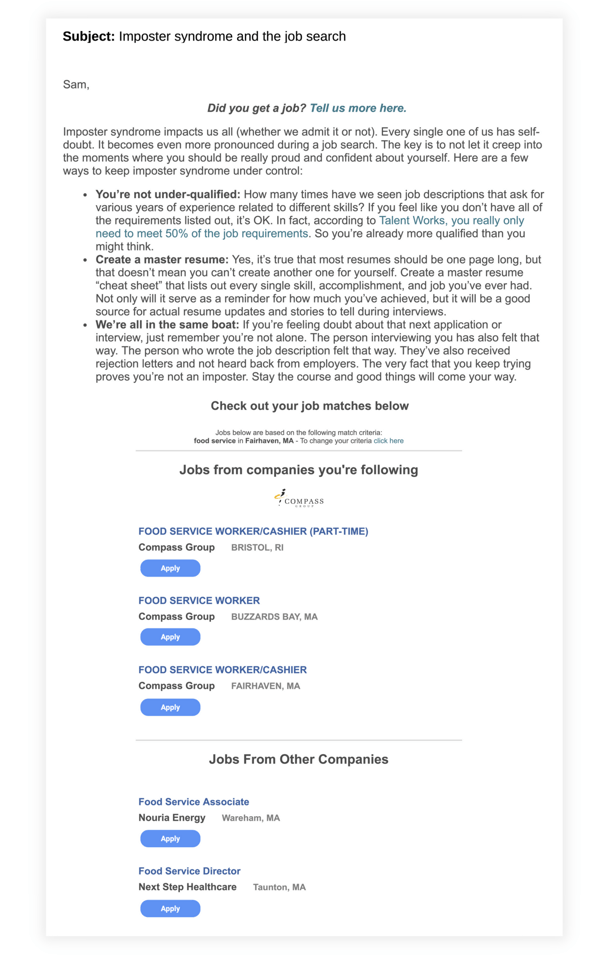 3. Skip the profile creation
When it's time to apply there is nothing a job seeker wants less than to see: "Please create a profile."
The profile creation step was added to the application process with the idea that job seekers will only have to create an account once and then will be able to apply to additional jobs more easily. Human resources and talent acquisition in turn will get a great supply of talent to hire from in the future.
But let's face it, it's rare that anyone would be applying to jobs exclusively at a single company. If the candidate wants to apply to that job they will have to create a new profile for every single company they are interested in.
With most job seekers applying from their phone it's easy to see how frustrating this can be and the hundreds of hours it can add to a job search.
That is why most candidates say goodbye as soon as they reach this step.
4. Simplify your job application
When you are creating your job application it can be tempting to add as many fields and questions as you can squeeze in. After all the more you learn about someone at this stage the better you can assess which candidates should move forward in the hiring process.
But if you are hiring for a new role do you really need to know that person's Twitter handle? Does the job actually require a four-year degree and resume? Adding some light qualification upfront makes sense, but a job application shouldn't be an interview.
Resist the temptation to add stock questions that don't meaningfully reflect the needs of the job and make it easy for great talent to show interest.
Job applications like this one that requires candidates to fill in every detail of their work and education history are particularly painful: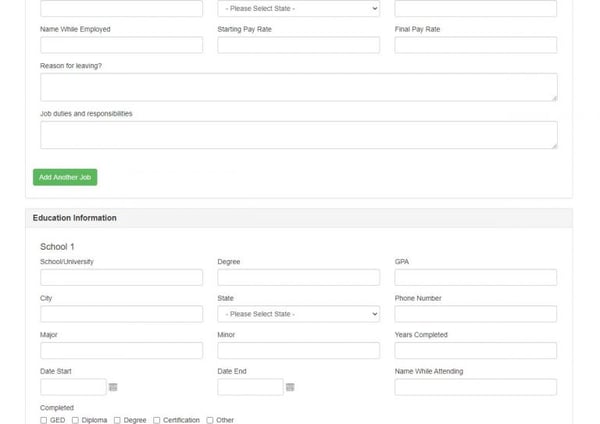 5. Provide human support
We know it's easier said than done when it comes to modernizing your job applications. Many recruiters, HR, and talent acquisition professionals are working with outdated applicant tracking systems and a limited budget for upgrading to new technologies.
That is OK, and yes you can still improve your candidate experience by providing human support. Giving job seekers the ability to ask questions, be heard, and receive responses can be transformative.
Replying to every single message a job seeker sends you and trying to help to the best of your ability will do wonders for your candidate experience.
We wrote about how you can support candidates' mental health here.
Watch Your Employer Brand Rise
A positive candidate experience tends to have a flywheel effect for job seekers in which one positive interaction leads to another. Over time these meaningful touchpoints elevate your employer brand and drive people to apply for your jobs again and again.
Rather than having to spend more money on job advertisement clicks and InMail campaigns, you will have a direct connection with the job seekers you're after. Those types of relationships in this business are priceless.
Employers are quickly discovering that helping job seekers is not only the right thing to do – it's helping them attract and hire talent more efficiently.
About Dalia and how we can help
At Dalia, we are committed to helping job seekers stay connected to the brands they care about while helping employers hire more efficiently by removing friction points in the process. We focus on giving job seekers an easy way to express interest outside of clicking apply, which improves the candidate experience, as well as conversion rates, candidate quality, and job advertising ROI. As part of that work, we get a lot of feedback about the ups and downs of the job search experience and are using that data to keep making it easier to find a job. If you're interested in upgrading your own candidate experience, please get in touch!