Candidate Engagement
How to Get More Candidates with Text Messaging
One of the easiest ways to get people to apply is to share your job postings over SMS. Here's how to get started.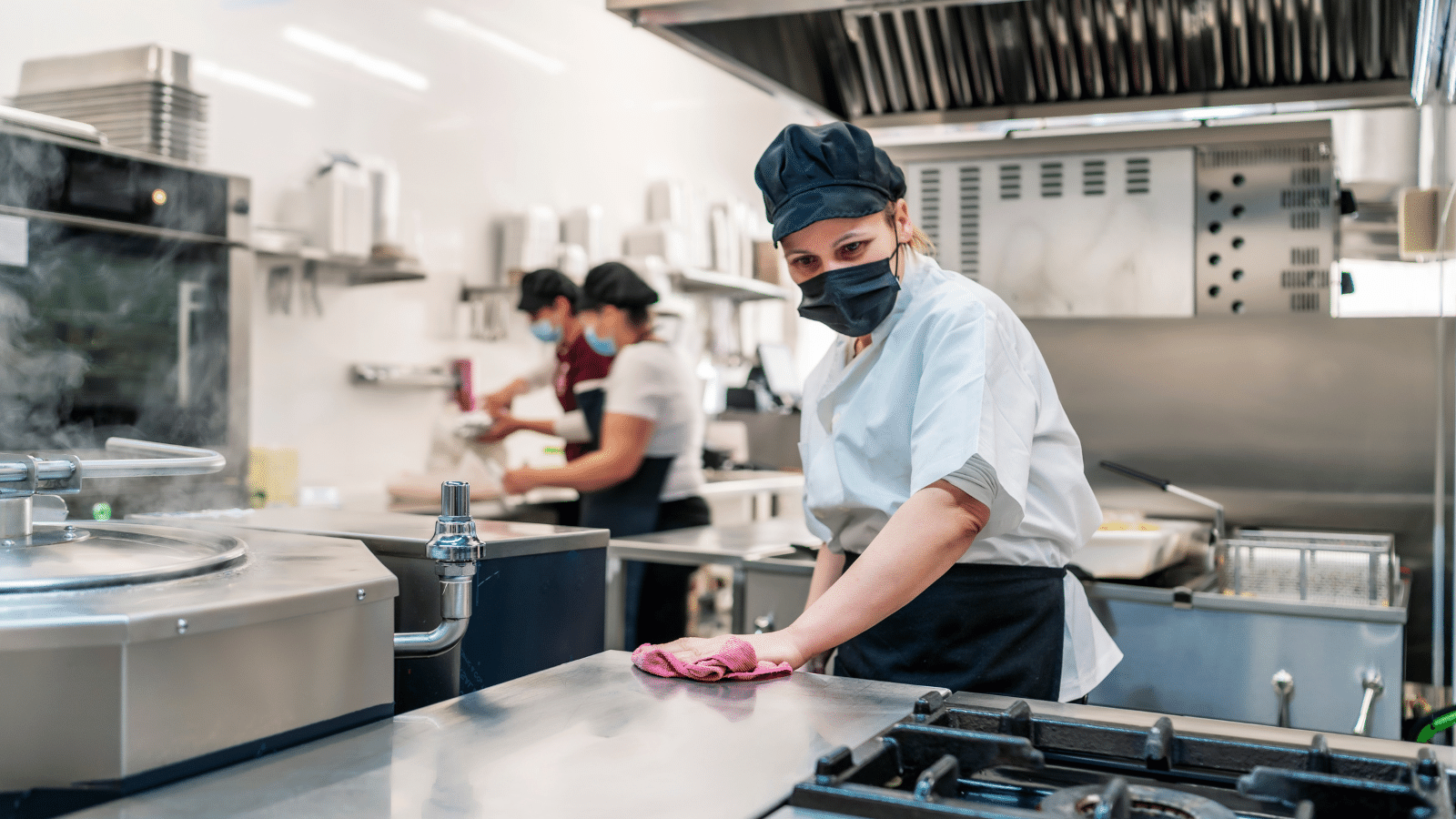 After you post a new job, one of the easiest ways to get people to apply is to share it with job seekers who have already expressed interest in your brand.
Traditionally email has been the go-to channel for sharing new jobs, but in recent years SMS has become more effective. Text messages are read in under 5 minutes and have been shown to 8x the response rate of email.
Texting your jobs to job seekers can add another task to your hiring team's workload, which is why Dalia automates all of the steps listed below.
Here are 5 steps for successfully texting your jobs to candidates to get more applicants.
1. Build a Strong Candidate List
First, you will want to decide who should receive your text message. The two best places to pull candidates from are:
Job seekers who started applying in the past, but didn't finish; and
Job seekers who are already in your talent network or ATS.
After identifying your candidate sources, you will want to filter for candidates that fit the job type and location of your new job posting.
A bonus of using Dalia to text your jobs to candidates is that we do all the matching and list building for you. We also give you access to an expanded network with millions of job seekers who may have not yet discovered your brand.
The more relevant job seekers that you can share the job with the better.
2. Import Your Candidates
Next, you will want to import these candidates into an SMS sending platform.
You might feel stuck here if you aren't already collecting candidates' mobile phone numbers as part of your application process.
But the good news is that the majority of phone numbers given by job seekers today are mobile numbers. So whichever phone number was given as part of a job application or resume is likely to work with text messaging.
Most SMS recruiting platforms will allow you to validate a phone number as a mobile number as part of their process as well.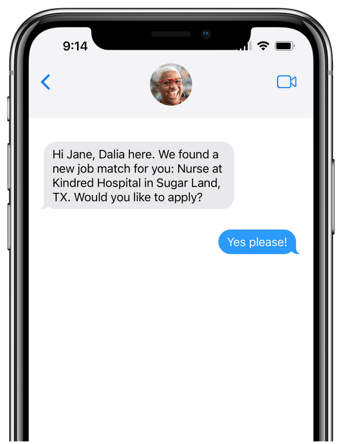 Text messages that are concise, simply worded, and actionable drive the most engagement.
3. Create an Impactful Message
Now you will want to send a text message that drives jobseekers to act.
One important component is making sure your message is personalized. You should aim to use the job seeker's name, the job title, and location in your message so that it looks like it came from an actual person.
Job seekers today are able to quickly identify messages that aren't personalized and are more likely to flag your message as SPAM if it seems like it came from a robot.
The message you send should also be concise, easy to understand, and include a clear call-to-action on what next steps a candidate should take if they're interested.
4. Give People the Chance to Opt-out
If this is the first message you're sending to a candidate it's important to include instructions on how they can opt out from future messages if they so choose.
An SMS recruiting platform typically will be able to identify keywords like "stop", "unsubscribe", or "remove me" and ensure that you don't send texts to anyone who has opted out.

Enabling job seekers to apply via SMS will help you maximize your applicant conversions.
5. Make Your Hiring SMS-friendly
Nice job! By now you have sent your job to a relevant list of job seekers along with a personalized, actionable message.
The next step is to make your job application process SMS-friendly as well.
While sharing jobs with a link back to your ATS job posting is a good first step, you can increase your candidate conversion rates 10x by letting job seekers apply via text message.
Dalia helps by automatically converting your existing ATS job applications into SMS format so that job seekers can apply quickly and easily through a text message conversation.
That's it! You are all ready to start texting your jobs to candidates. If you'd like to see how Dalia can automate this complete process for you then sign up for a demo here.